54th International Paris Air Show Le Bourget 2023
The Bourget Air Show 2023: a must-attend event for aviation enthusiasts
The International Paris Air Show, commonly known as the Bourget Air Show, is the largest aviation exhibition in the world. It is held every two years at the Le Bourget Exhibition Centre, near the airport of the same name, and attracts thousands of visitors from around the world. The next edition will take place from June 19 to June 25, 2023 and promises to be exceptional !


A major event for the aerospace industry
The Bourget Air Show is a major event for the aerospace industry. It offers professionals in this sector a unique opportunity to showcase their latest innovations and meet potential partners. Aircraft manufacturers, engine manufacturers, equipment suppliers, and service providers will all be present to showcase their products and services. The show is also an opportunity for airlines to meet with aircraft manufacturers and negotiate new purchase contracts. In addition, many conferences and roundtables are organized to discuss the challenges and opportunities in the aerospace industry.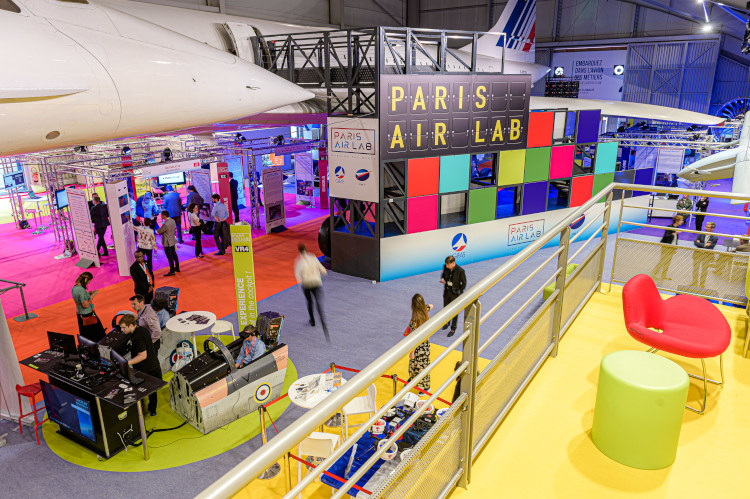 © SIAE 2019 - Anthony Guerra & Alex Marc © SIAE 2019 - Gilles Rolle
Exhibitions for all tastes
The Bourget Air Show is a must-attend event for all aviation enthusiasts. Visitors will have the opportunity to discover many aircraft, from commercial planes to military aircraft, helicopters, and drones. Exhibitions are organized so that visitors can see the planes up close and even climb aboard to learn more about their operation. Exhibitions are not limited to airplanes. Visitors can also discover the latest innovations in aerospace technology, such as electric engines and advanced navigation systems.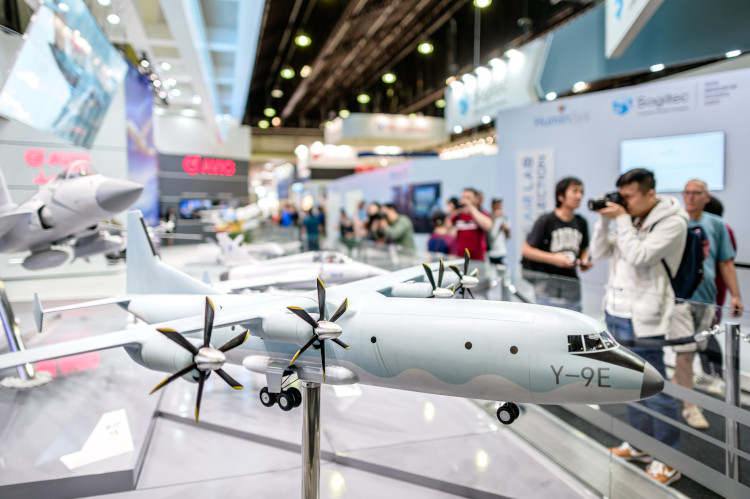 © SIAE 2019 - Anthony Guerra & Alex Marc © SIAE 2019 - Gilles Rolle
The must-have goodies of the Bourget Air Show 2023
In addition to discovering the latest innovations in the aerospace industry, the Bourget Air Show is also an opportunity to leave with unique souvenirs. Visitors will be able to find many goodies with the event's logo, but the most coveted are undoubtedly the personalized embroidered, woven or printed keychains of the "REMOVE BEFORE FLIGHT" type.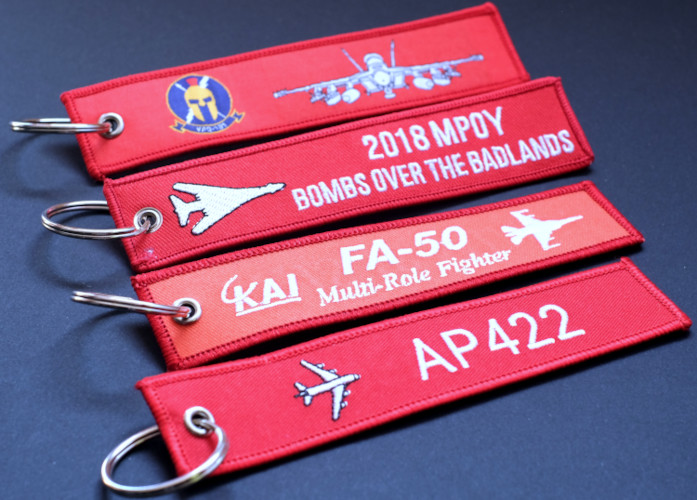 These keychains have become very popular among aviation enthusiasts and are an essential accessory for car, home or office keys. They are also very popular with collectors.
Do not hesitate to request a quotation or to place an order directly via our online tool.
We can no longer guarantee any delivery on time for the 2023 Paris Air Show.